Tesla's angel from Detroit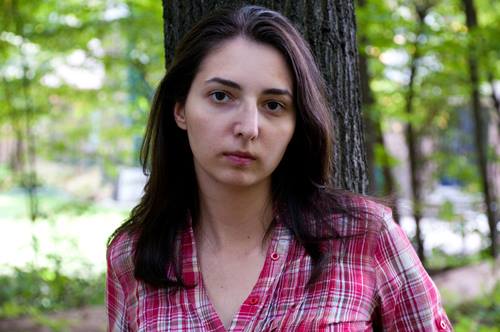 Marija Makeska, you are the first journalist who has interviewed Nikola Tesla Reincarnation for an UK and an US movie portal. Do you think that it can be true?
Why shouldn't it be true? Anything is possible in the universe.
Did Tesla reveal something about yourself that you weren't aware of? 
A lot of things, but my announcements will come out at the right place and at the right time.
After writing two articles about the Film you have made something that is unusual for a journalist: you started supporting the film crew and the whole film project. Why?
First of all, I don't like to consider myself as a journalist. I am here in a good will having a temporary role of a journalist, however, I have many other qualities as time will reveal. I am very intuitive and visual, which is what helped my communication with Tesla.
Your next initiative is the first world-wide sponsorship campaign for "Return od Tesla" in the U.S. where you want to auction art objects in favor of the main protagonists and the Film. Tell us more about it!
I am working on a lot of things with Tesla's help. I don't think this would've been possible without him. One of them is a promotion and a fundraiser on April 13th for the event Spring and Sprockets in Detroit, Michigan, in which we are going to be dressed, a friend and I, like from the Victorian period, taking pictures, selling art and other miscellaneous things. Another project which is a TBD (abbr: to be determined) set up for now, but it is going to be an online store that supports the film, and it is going to sell posters, cups, art, photography, calendars, and just about anything creative we can come up with. I am spending a lot of my time for Tesla, and I hope that people will recognize that effort and will eventually purchase my work. All the proceeds will go to the film project.
How would you describe yourself in two sentences?
I would let others describe me.
Marija Makeska is a writer, poet, filmmaker and a visual artist living in Detroit, USA. She enjoys spending her time with people from different cultures while working on various projects with pagan, or gothic themes.